Practical tools and concepts that anybody can implement to improve their dogs' well-being and well-being. Through practices such as simple meditation and mindful walking, students will learn how to balance their relationship with their dog and grow in the process. Happier dogs live with happier humans and Sit. Stay. Breathe. shows the way.
Join acclaimed dog behaviorist expert Brad Bevill (Bevill Dog Behavior) and renowned author and meditation teacher Miguel Chen (Dallas Meditation Center, Blossom Yoga) for a course where the dog's wellbeing is equally important to the human's. This is a course where humans and dogs help each other be well in body, mind, and heart.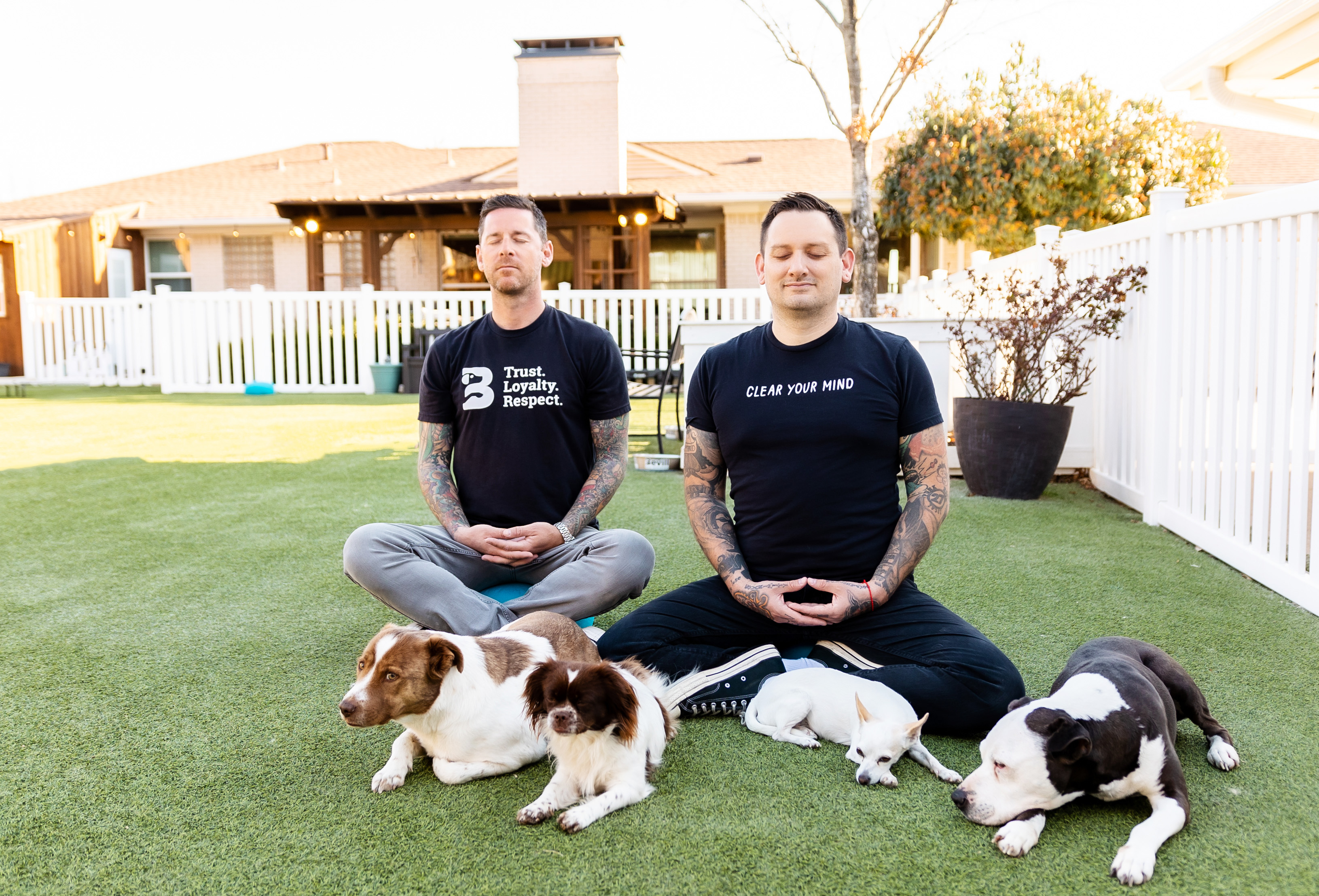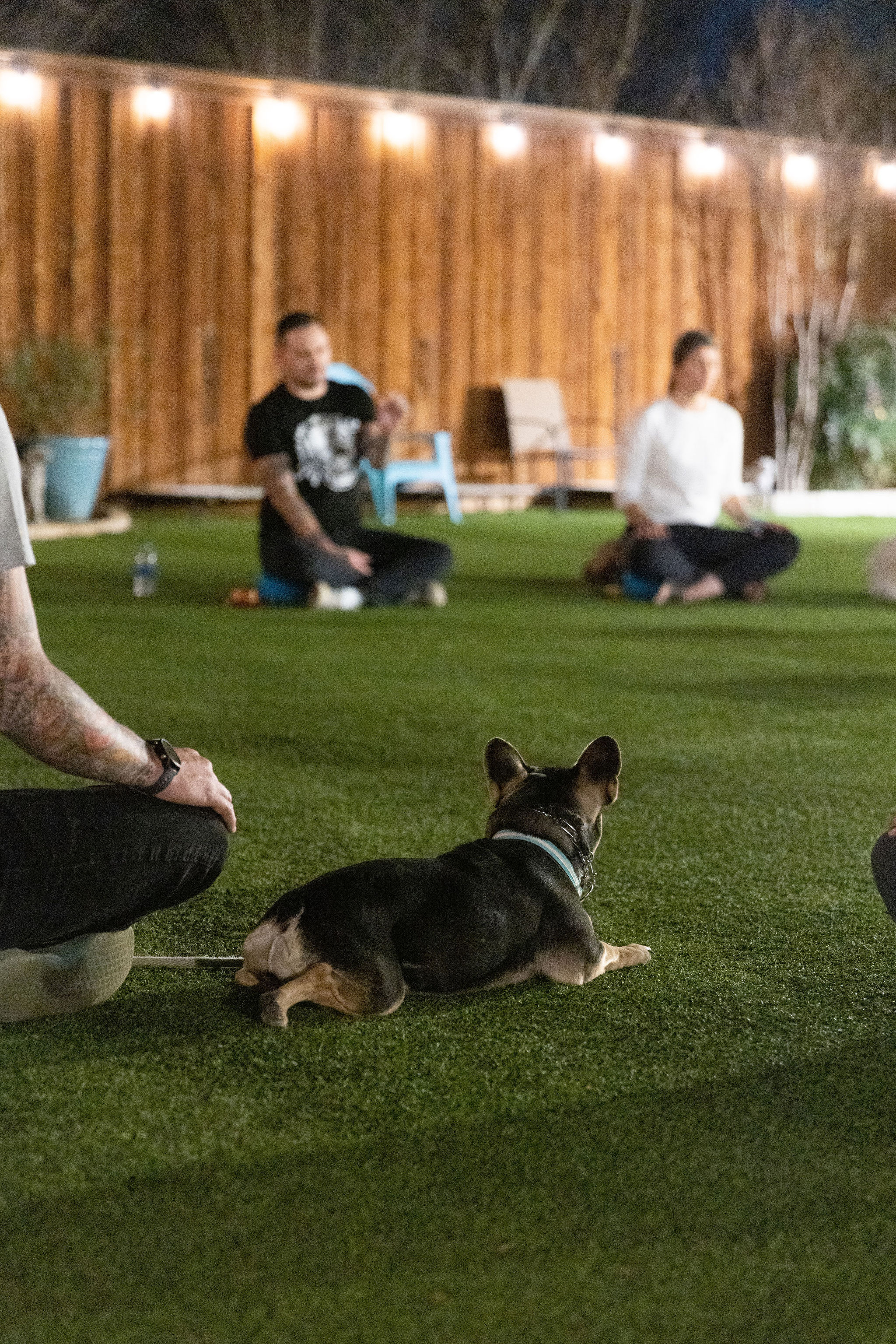 "While we all inherently know how important our own mental, physical, and spiritual health is, I think we forget that our dog's mental, physical, and spiritual health is just as important. What's amazing is how the two are connected. To have a more balanced and happy dog, we must be more balanced and happy ourselves." -Brad Bevill, Bevill Dog Behavior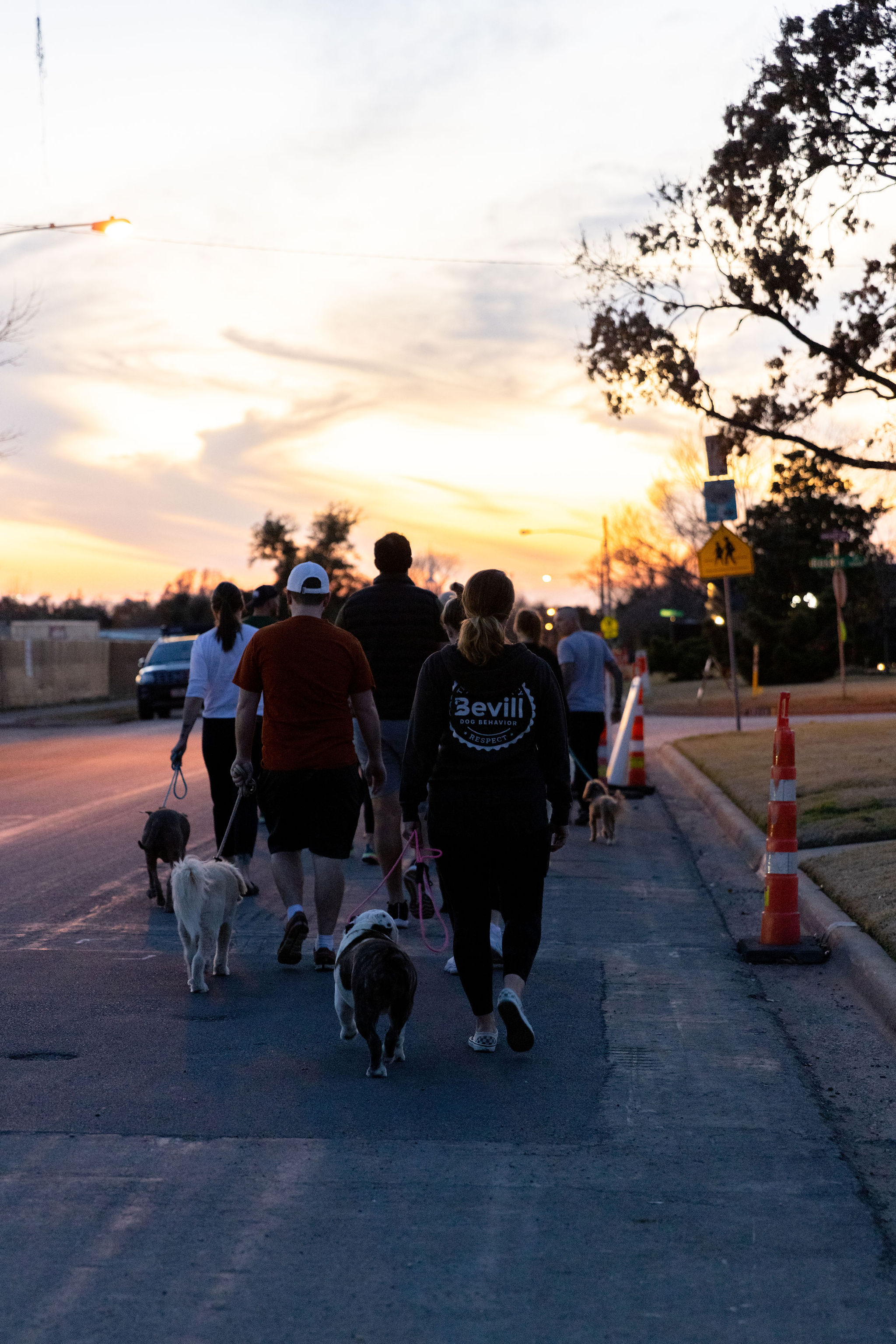 The physical tangible level of human and canine wellness.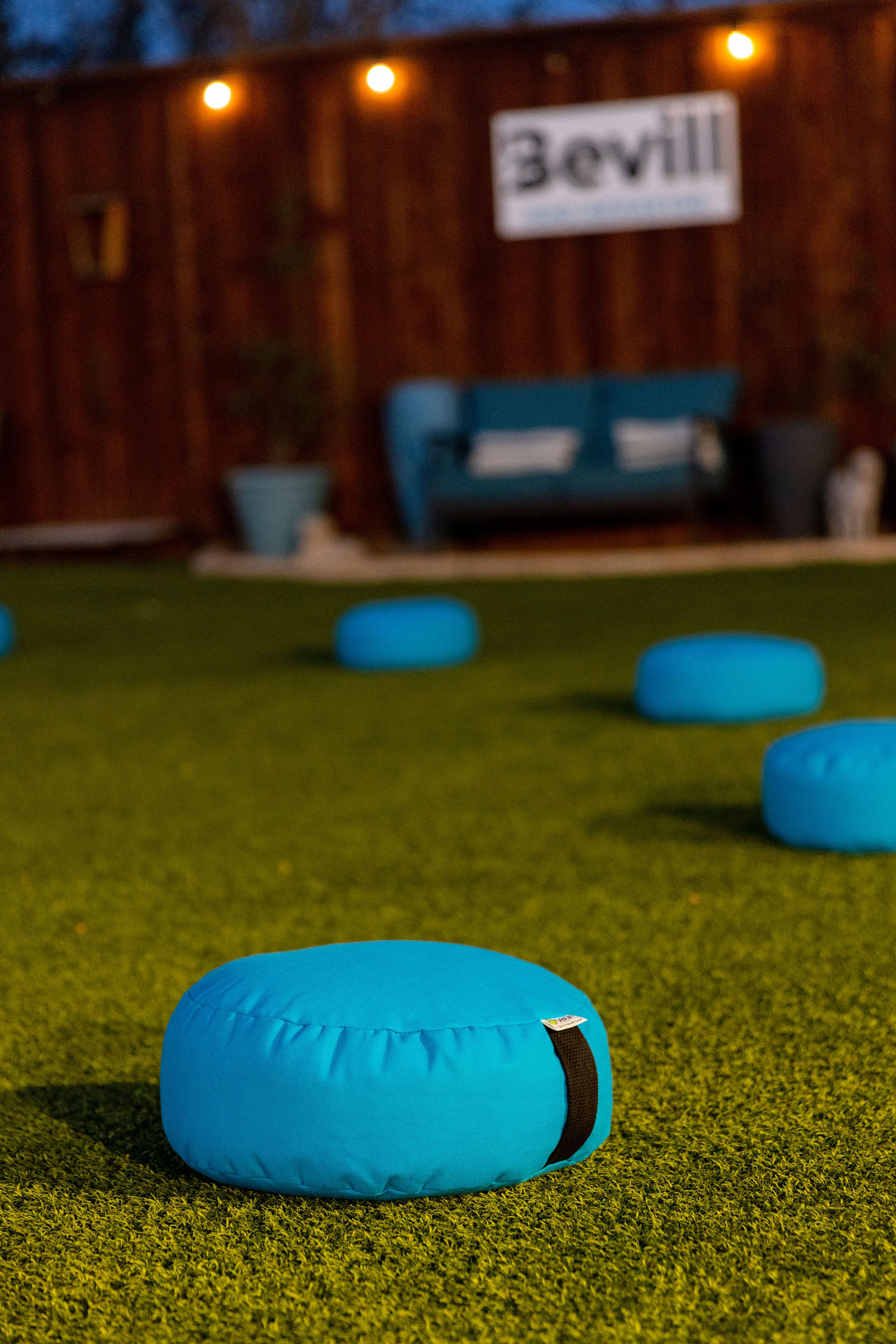 Mind
Our most powerful tool for bringing balance into our lives and the lives of our dogs.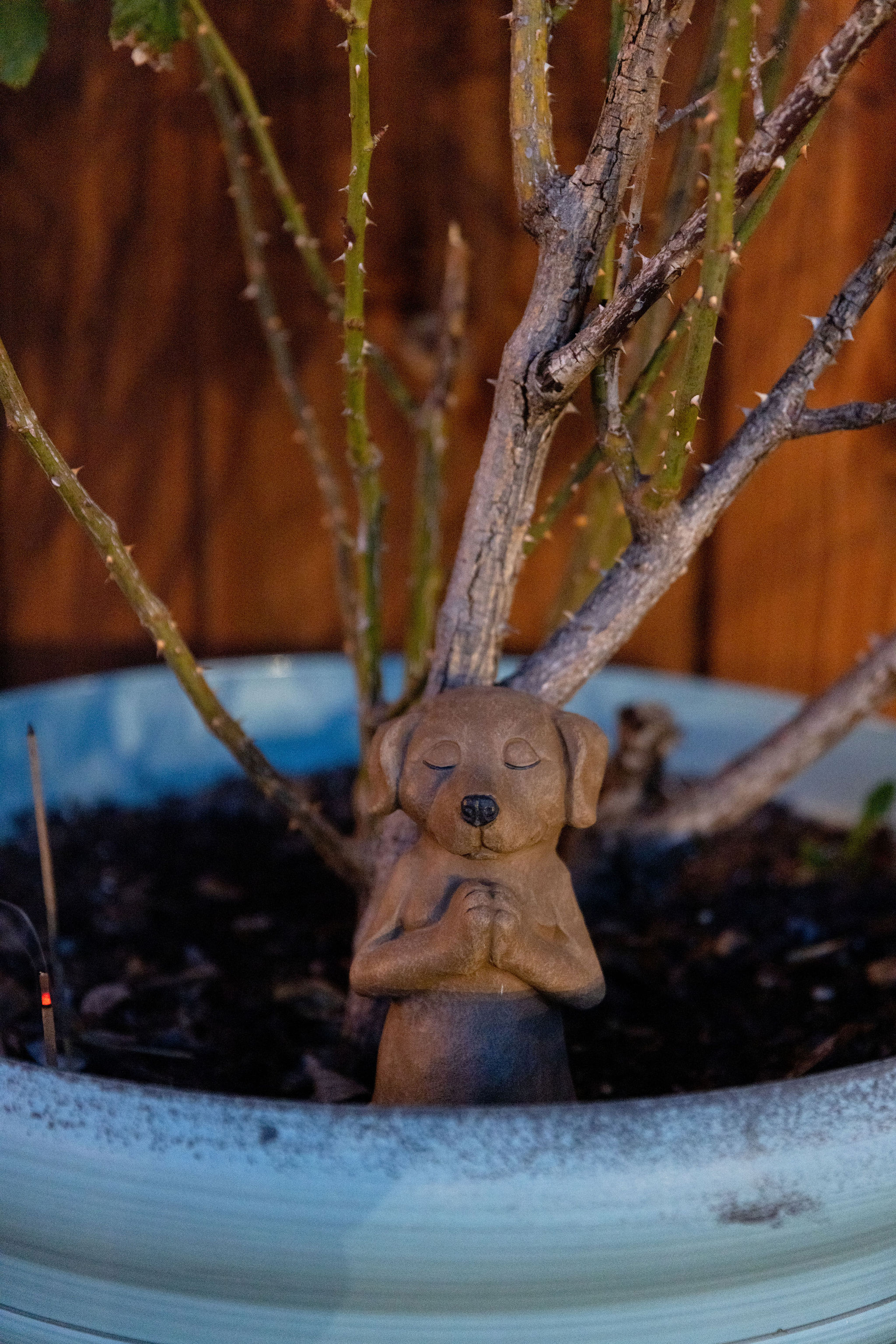 Heart
The home of the human and animal spirit.
Check your inbox to confirm your subscription